Scope of application
Automatic washing machine, used in food,agriculture, pharmaceutical, forestry, environment, agricultural product testing, laboratory animals and other related fields to provide glassware cleaning solutions. Used for cleaning and drying Erlenmeyer flasks, flasks, volumetric flasks, pipettes, injection vials, petri dishes, etc
Specification:
| | |
| --- | --- |
| Dimension (H*W*D) | 990*612*750mm |
| Number of cleaning layers | 3 layers |
| Chamber volume | 202L |
| Circulation pump flow rate | 0-600L/min adjustabie |
| Electricity | 280V/380V |
| Heating Power | 4kw/9kw |
| Basket identification system | Standard |
| Installation method | Freestading |
| Drying way | EcoDry function |
Operation management
1.Wash Start delay function:  the instrument comes with appointment time start & timer start function to improve the customer's work efficiency
2. OLED module color display, self-illumination, high contrast, no viewing angle limitation
3. level password management, which can meet the use of different management rights
4. Equipment fault self-diagnosis and sound, text prompts
5. Cleaning data automatic storage function (optional)
6.USB cleaning data export function (optional)
7. Micro printer data printing function (optional)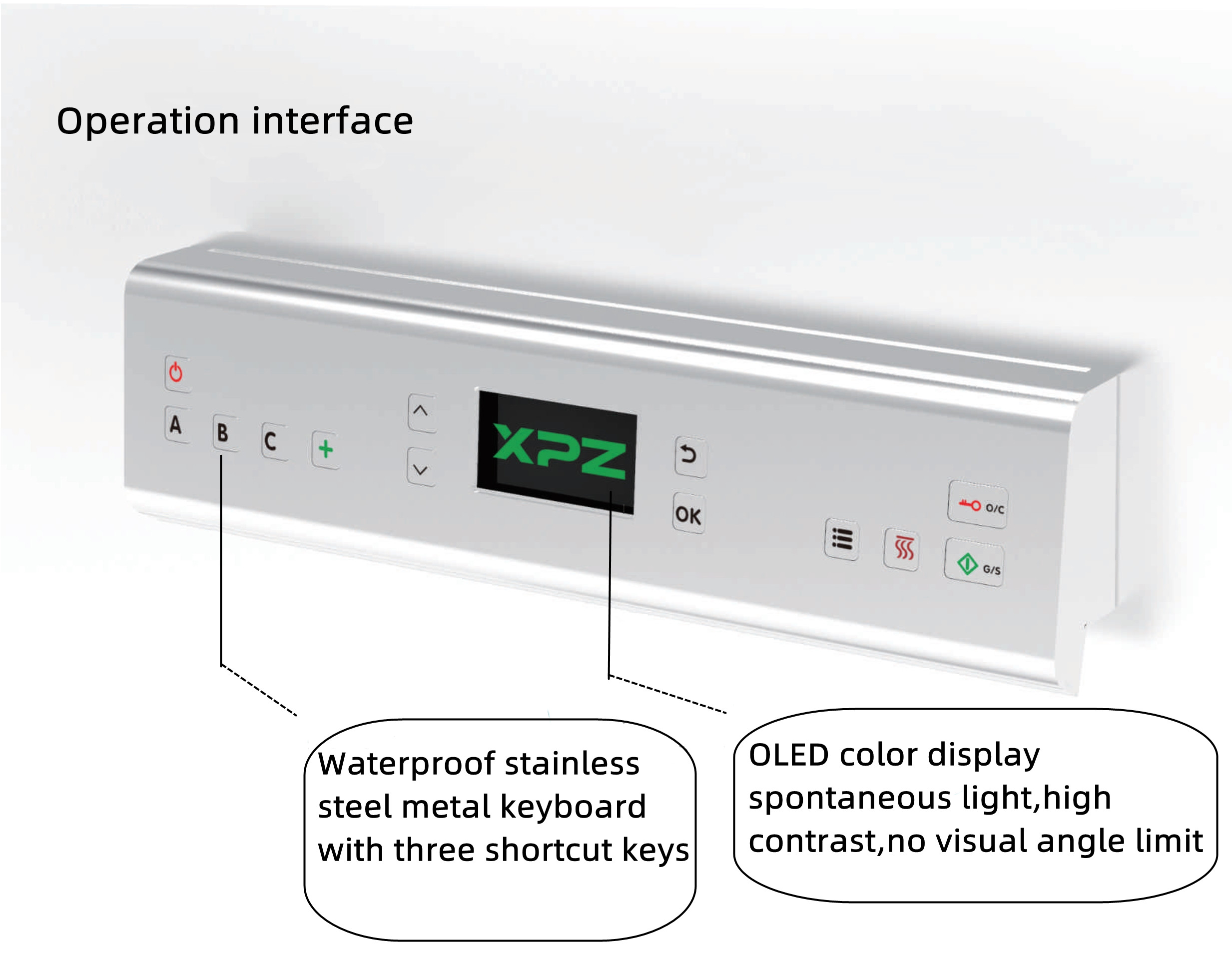 Function introduction
1. Start-delay option: Appointed washing by count down or fix a time
2. Functional protected by different levels of password
3. Control system: Micro-computer control,RS485,Opto-couplers isolation,Original imported chip,signal remote transmission protected.
4. Automatic door system
5. Circulating system: Variable frequency starting function Circulation pump flow: 0-600L/min Pressure monitoring and antifoam washing to ensure efficient cleaning Spray arm with speed monitor to alarm obstacle
6. Cleaning rack system: Cleaning rack interchangeable in any level. Flexibility of multi-level injection washing and interchangeable baskets More than three water inlets with automatic closed valve. Automatic identification on basket and regulate water flow
7. Capacity height: Single level cleaning height:70cm Cleaning height in two levels:46cm Cleaning height in three levels:17cm
Certifications: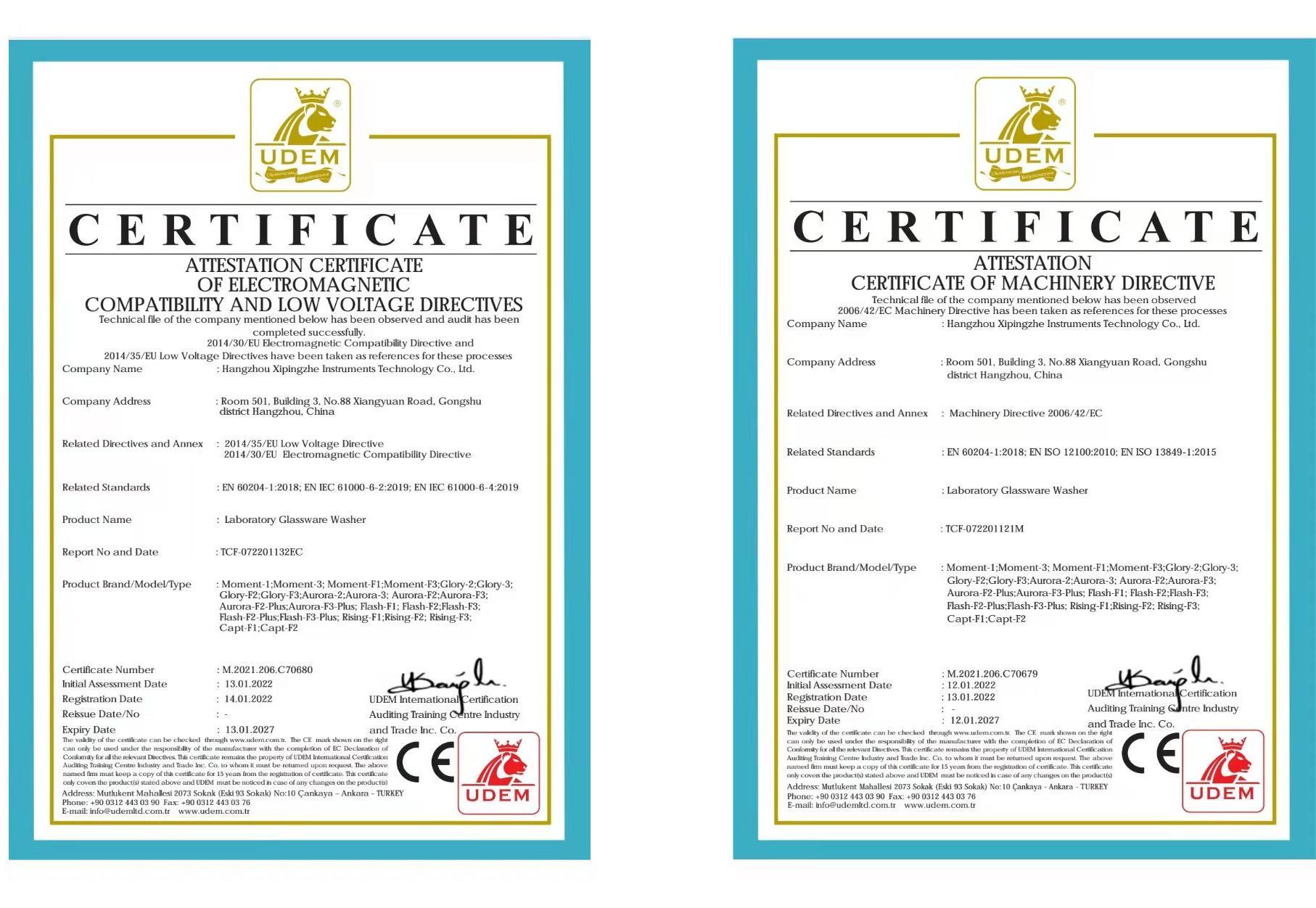 FAQ:
Q1: Why Choose XPZ ?
We are the main supplier to chinese inspection authorities and chemical enterprises.
Our brand has been spread to many other countries,such as India,UK,Russia,Africa and Europe.
We provide integrated solutions based on customized demand,including product selection,installation and operate training.
Q2:What's kind of shipment can customer choose?
Usually ship by sea, by air.
We try our best to meet the transportation requirements of customers.
Q3:How to ensure the product quality and after-sales service?
We have CE, ISO quality certificate and etc.
We have the excellent after-sales service and after sales engineer.
Our products have a warranty period.
Q4:Can we visit your factory online? 
We are very supportive.
Q5:What kind of payment can customer choose?
T/T,L/C and etc.
---
---